Navigate Your Retirement with Confidence
Outlook Wealth Advisors, LLC
With so many decisions to make as you head into retirement, we know how concerned you might be about missing something important and not being able to live the life of your dreams. 
That's why at Outlook Wealth Advisors, our team has been dedicated over 25+ years to helping people just like YOU navigate those decisions with thorough planning tools & services designed specifically around what matters most: protecting hard-earned money while enjoying dream lifestyles now AND throughout your entire retirement.
Book A Consultation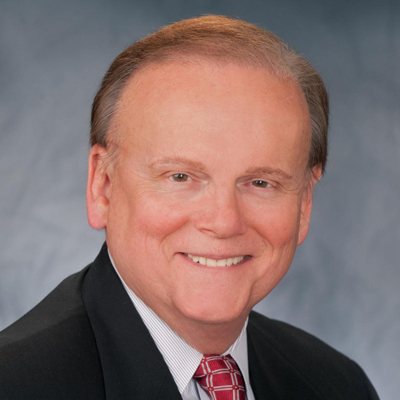 After picking up the pieces from a devastating financial tragedy my family experienced, I began a crusade to help others avoid the financial calamity my own family endured.  On a mission to empower and educate investors and small business owners, I began teaching community education classes across the Greater Houston area.  These platforms launched me into the world of financial planning and investment management and eventually to my founding Outlook Wealth Advisors.
Focused on strategic retirement income planning for over 25 years, I utilize a wholistic financial planning approach we call Outlook 360.  Our specialty is discovering each client's unique needs and goals and then helping them construct their own customized retirement plan.  My goal is to leave everyone I meet better off whether we decide to work together or not.
After obtaining my Master of Business degree at the University of Tennessee I began my career as an Auditor with a "Big 5" multinational accounting firm.  This career was interrupted by my military service as a U.S. Army Finance officer, where I was promoted to First Lieutenant and received an honorable discharge.  I subsequently completed the rigorous requirements to become a CPA and the extensive training program to become a Certified Financial Planner (CFP®) providing a unique perspective that few advisors possess.
While attending Spring Hill College in Mobile, AL, I met and married my wife, Stephanie.  We have three grown sons and eight grandchildren.  All three of our sons are small business owners and we are proud of the impact they are making in their families and communities.  Woodlands Church is our home church and we enjoy time with the friends we've met there and across the Greater Houston area.  We enjoy Broadway plays, traveling, water sports on Lake Conroe, and of course, our grandchildren.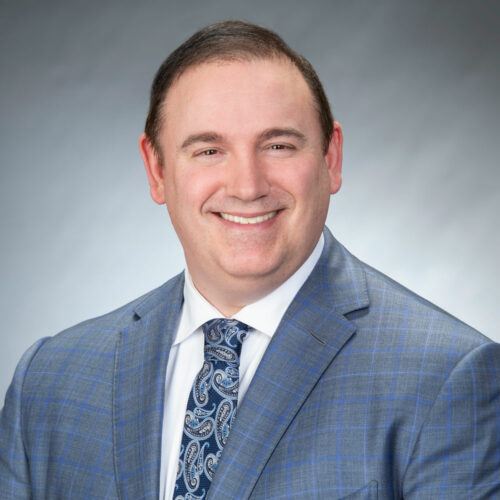 As an educator at heart, I love to help others simplify and understand complex financial topics.  While predicting the unpredictable is impossible, I believe the holistic financial planning approach we call Outlook 360 allows me to offer an in-depth planning approach to my clients that covers as many bases as possible.  From tax-efficient strategies to investment advice to protecting your assets, for over 20 years my priority has been to help families across the Greater Houston area build a strong fiscal house that supports their lifestyle and long-term financial goals.
Grounded in the principles of my training as a CPA and  CFP® I am proud to serve as a fiduciary building trust with my clients through due diligence, integrity and transparency.  Designing forward-thinking, tax-efficient investment strategies for retirees, specifically the complex situations unique to high-net-worth families has been my life's work.  My focus is to turn the complex components of wealth management into solutions for protecting and preserving their wealth while minimizing tax exposure.
A native Houstonian, I received my Bachelor's degree in accounting and a Master's degree in Finance from Texas A&M University.  I have had the pleasure of writing for Forbes and Kiplinger magazines and was a featured financial expert as a radio talk-show host and on Houston's Fox 26 news.  Along with my father, we co-authored "Retire Abundantly" and "Mistake Free Retirement."
Married for more than two decades to my high-school sweetheart, Rachel, my proudest accomplishment are our children Ella and Hudson.  We enjoy home improvement projects and getaways to the beach or lake and the occasional winter vacation to the mountains for some skiing.  High-performance cars are a passion.  And, of course, no fall would be complete without at least several trips to College Station to attend an Aggie football game with friends.
Our highly trained and experienced team doesn't dabble in helping people retire and stay retired, it's our primary focus.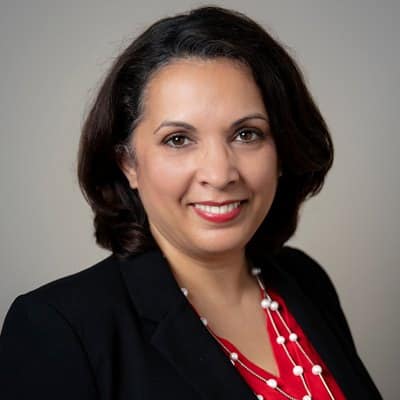 Elsa has been a part of the team from the beginning and has developed deep relationships with many of our clients.
She is one of our four Certified Financial Planners™ (CFP®) and oversees all aspects of the Operations Team and behind-the-scenes processing. She loves to serve our clients with excellence, and it shows in her outstanding client interactions, level of compassion, and attention to detail.
Elsa is also responsible for keeping the office in regulatory compliance, handles much of our estate transfer paperwork, executes most trades, and often works on special projects for the firm. Our clients benefit from her strength, sound judgment, and tenure with Outlook Wealth Advisors.
Family traditions and values are important to Elsa and her husband Julio, and they spend much of their time with family. In her free time, Elsa likes traveling, cooking, tackling home improvement projects, and loving on her dog, Roxie.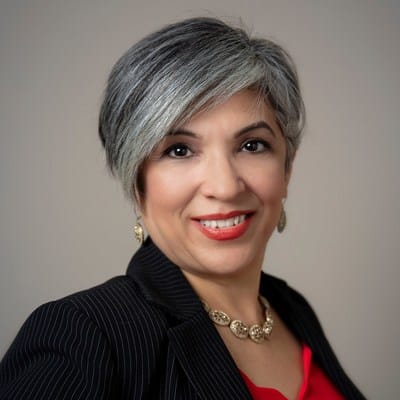 An experienced professional, Laura has worked in financial services since 1988. Her attention to detail and love of working with people help her excel in her role as Client Services Specialist. As a member of the Customer Service team, she is responsible for the service and administration of client accounts, processing all paperwork, and handling client requests and concerns. Laura also provides excellent administrative assistance and support in preparing monthly client statements and annual reviews.
A mother of three, Laura, along with her husband, Jorge, enjoys spending as much time as possible with their friends, family, and grandbabies. As big baseball fans, the Castros proudly cheer for the Astros! They especially enjoy having the traditional Sunday breakfast at their home, traveling, or just lounging at home with a cup of coffee.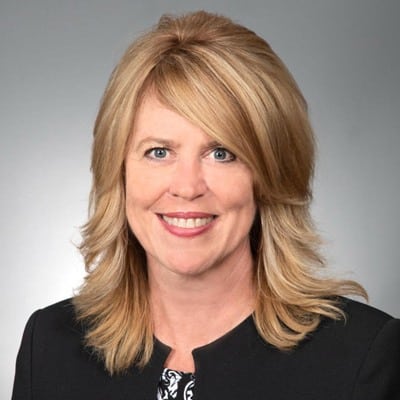 Kimberly is passionate about what she does and gives a "Ritz Carlton-like" treatment to each and every client. Before coming to Outlook Wealth Advisors, she worked for an advisor in St. Louis. She gained valuable knowledge running an office, processing accounts, and honing her exceptional customer service skills. Her talent for nurturing relationships, communicating with others, and her attention to detail is what makes her a valued Client Services Specialist.
Kimberly and her husband, Tim, relocated from Missouri for Tim's career with AIG and have made Texas their home. They both enjoy church, traveling together, and exploring their surroundings on their Harley Davidson Softail Custom. They have three grown children and two grandsons and enjoy spending time with them whenever possible.
A native Texan, Lynn Williams joins us with over 15 years of experience in Financial Services. She is responsible for processing all account applications and account transfer requests for new clients. She also sets up all new account features, such as EFT linking with banks, householding account statements, online account access for clients, etc.  With her award-winning smile and attention to detail, Lynn keeps new clients updated on the status of their account openings and transfers until they are completed.  She also assists the Operations Manager with special projects as needed.
Lynn has two grown children and five active grandsons whom she enjoys spending time with whenever possible. She has a passion for genealogy research and also enjoys gardening and crochet.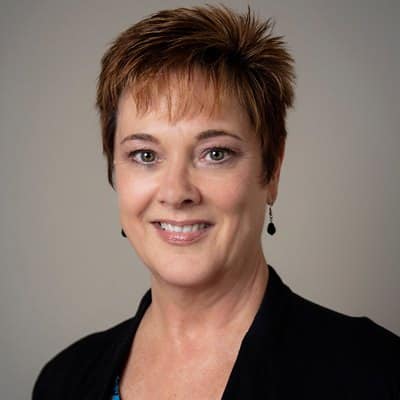 Deena brings a strong business and marketing background to the team, having served customers in various industries for over 30 years. She is responsible for planning and executing all the educational events and the fun client appreciation events for the firm. Her extensive customer service experience and industry knowledge help her write and direct our external communications and maintain our firm branding. Her organizational skills and love of numbers shine as she stewards our marketing efforts as we continue to grow and serve clients.
Deena and her husband George have a blended family of four grown children. She is passionate about leadership and giving back to her community and has served in numerous volunteer positions professionally, at church, in her children's schools, and in the community for many years. She and George enjoy hiking, attending concerts in The Woodlands, and are up for a travel adventure as often as possible!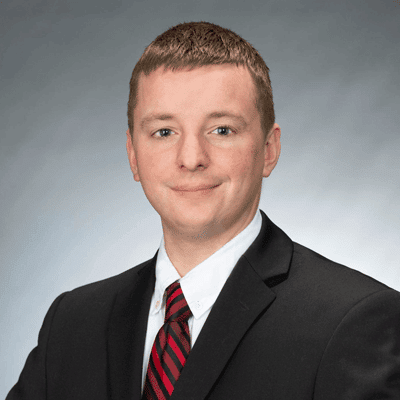 Kyle Gregory comes to us with a property & casualty insurance background, having worked for Allstate for three years. He grew up in The Woodlands and attended The Woodlands High School. Kyle received a BBA in Marketing from Sam Houston State University, where he played on the golf and hockey teams. While attending Sam Houston State, Kyle met and fell in love with his now-wife, Jessica, who works for the State of Texas. They married in October 2017 and are raising their first child, Watson.
He loves to play golf and cheer for the hometown Houston sports teams in his spare time. He worked for the Houston Texans during the 2013 season (Battle Red) and worked as an Assistant Golf Professional for two years at Panorama Village in Conroe.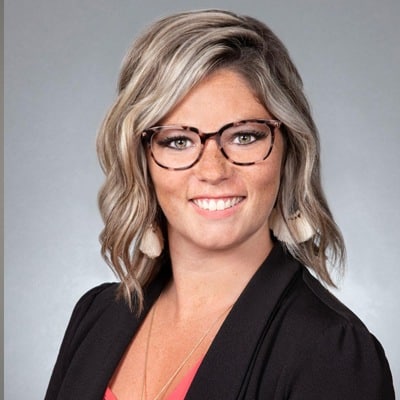 Chelsea is often the first contact with clients on the phone or when they come into our Woodlands office. She is responsible for creating and delivering our Ultimate Client Experience to anyone who visits the office, whether an existing client or a new, potential client. She manages three advisors' ever-changing calendars with professionalism and attention to detail.
Her exceptional organizational skills and talent for developing and nurturing relationships and communicating with others propelled her to become our Director of First Impressions.
Raising two adorable girls keeps Chelsea very busy! Now that both girls are getting older, the Brooks family enjoys doing more fun stuff together. Both girls play softball, enjoy outings with friends and family, and are full of life, keeping mom on her toes and always laughing. Chelsea loves being a mom, and her girls are most definitely her pride and joy!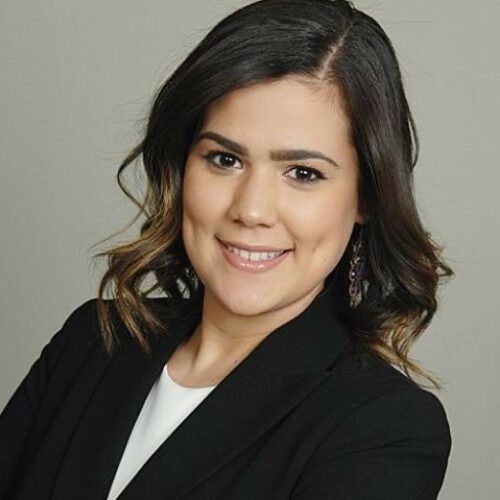 A native of the Dominican Republic, Heidy brings her Caribbean spirit and energy to the team.  A natural leader with a strong customer service background, she has over 10 years' experience in the financial services industry.  Having honed her organizational and administrative skills, she serves Outlook Wealth Advisors clients with strong follow-through, dedication, and a passion to find the right solution.  Heidy is bilingual, fluent in both English and Spanish, and prides herself on building strong relationships with her clients.
In her free time, Heidy enjoys spending time in nature, hiking and spending days at the beach.  She is an avid horseback rider and loves spending time with family and friends.  Heidy is passionate about cooking and sewing and loves to dance.