Don't Risk Losing Your Hard-Earned Money
Most people are concerned about the many financial decisions that need to be made as they enter retirement. 
You have worked hard to get where you are, you shouldn't have to worry about what life will look like after retirement.
Be Confident Going into Retirement
We believe you've earned the right to enjoy this time of your life. With Outlook Wealth, you'll receive a thorough retirement plan and ongoing guidance to help preserve and protect your hard-earned money so you can enjoy your dream retirement.
• Weather Tough Times
• Maintain Your Independence
• Give To Causes You
Care About
• Care for Others
As You Wish
• Remain Self-Reliant
• Enjoy Dream Vacations
• Continue Growing
Your Assets
• Enjoy Tax Efficiency
• Leave a Legacy
We Understand What's at Stake!
We've seen firsthand how devastating it can be when someone finds themselves without a complete plan, which is why for over 25 years, we've helped people navigate those decisions and enjoy their dream retirement while preserving and protecting their wealth.
Book a Consultation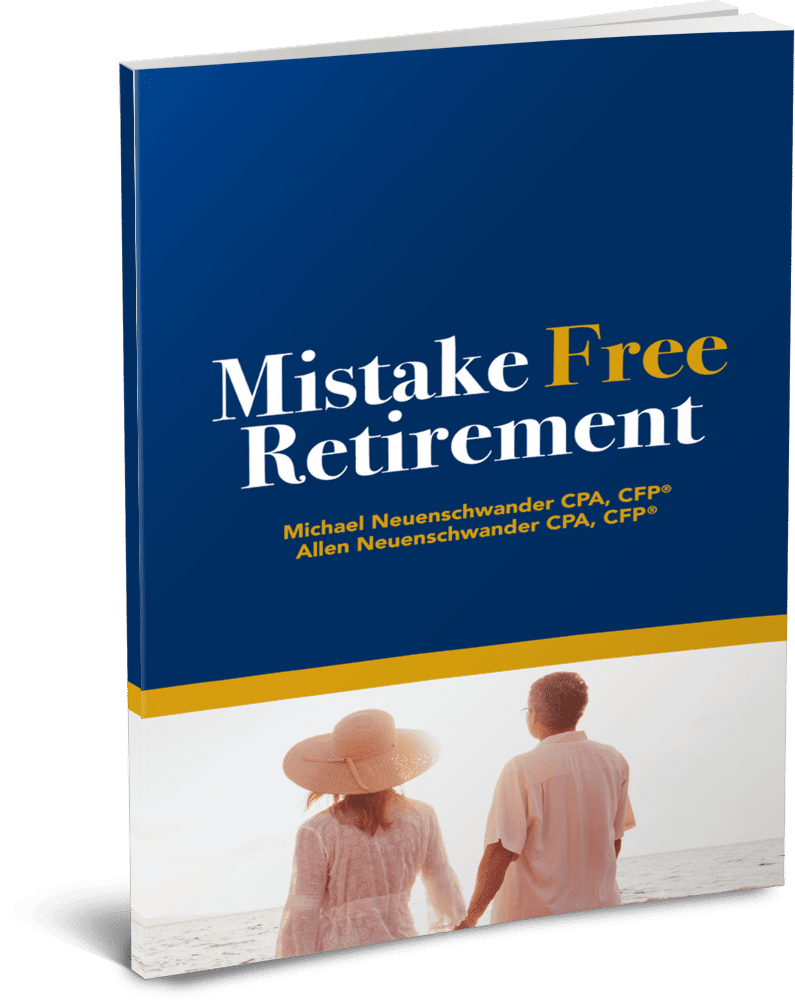 Download: "Mistake-Free Retirement"
Are you anxious about losses in your portfolio in the next market downturn? Do you secretly fear outliving your retirement assets? Are you concerned that one day you may be a burden on your family?
In this book, filled with relevant examples and strategies from real-life scenarios, Allen & Michael Neuenschwander (both CPA's & CFP's) reveal 3 essential keys to a secure retirement without sacrificing your lifestyle.
You will discover:
The one thing you MUST DO to gain confidence that your money will last through retirement.

The formula to PROTECT YOUR PORTFOLIO without sacrificing reasonable growth.

One of the BIGGEST THREATS to your retirement and how it can be reduced or eliminated.